Well now that Wild-Card Weekend has knocked four teams out of contention, let's look at updated Super Bowl LIII betting odds on who will win it all this year. Numbers for favorites didn't fluctuate much and New Orleans are still everyone's #1 pick at around +250, but franchises towards the bottom obviously had some changes.
Last week, we reported that the always-scared Bovada linesmakers, led by "Shaky" Pat Morrow, surprised veteran observers by hanging up the largest amount for Kansas City to become Super Bowl Champions (+470) , however, this week they rolled it back to +400 to align with competitors. That said, if at GTbets Sportsbook, Chiefs +450 is the highest payout presently found. Experts are bringing up that KC hasn't won a home playoff game in over 25 years, so this might be a team to stay away from (for now).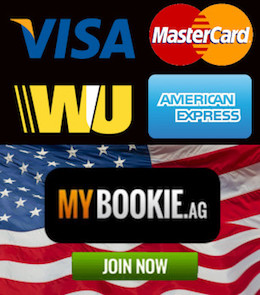 The Rams are still basically tied with Kansas City for second favorite and most websites have both around +400. Well, except for aforementioned "GTB" with +475, so get down there if backing either.
The #4 favorite continues to be Tom Brady and New England but value has dropped slightly since last week and various destinations now have Patriots +500. However, it's possible to get +550 at preferred partner BetOnline Casino if thinking Gronk and company have one more parade left in the tank. Only a fool bets against the Pats but have we seen enough this year to lay money on them? Ya alright, maybe a couple of bucks for old times' sake.
Longer shots on the board include the "San Diego Chargers of Los Angeles", probably holding the best value of any team out there. They're as low as +850 with "Meek" Morrow, or hammer them at +1000 and try to beat Head Trader David Strauss at his own game. Those unfamiliar with him and his company's work should read our expert and thorough review of MyBookie to get all needed information before signing up. Philip Rivers has looked great this season and he might actually have enough around him now to raise the Lombardi Trophy so the Chargers are certainly worth considering.
Andrew Luck and Indianapolis are +1200 at most places except BetOnline at +1000, so don't book Colts action there. However, we have a bit of disagreement on longest shot to win Super Bowl 53 with either Dallas or Philadelphia, depending on operation. The Cowboys are +1400 at BOL, +1600 at MB, but Bovada is dangling a juicy +1800 to interested parties. Maybe Morrow isn't so submissive, after all!
Finally, Philly fans aught to place action at MyBookie for top odds because +1600 is available if Nick Foles pulls a rabbit out of his hat again. They looked good in Chicago last Sunday so anything's possible, definitely worthy of a few units.
Anyone line shopping can peruse these current futures for the 2019 NFL Playoffs at BOL, well-known for posting pumped up payouts on favorites.