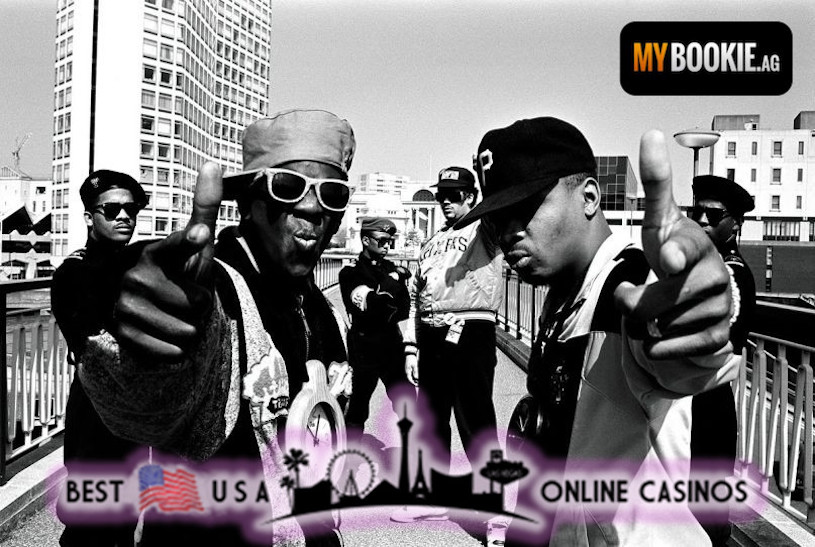 Even though every pro sports league around the world is presently shut down due to Coronavirus (except Belarus Premier League, of course), there are still ways to get paid for prognosticating while waiting for life to return to normal. Options have always plentiful when gambling for real money at U.S. offshore sportsbooks but now they're really digging deep into obscure areas to keep members entertained.
For years they've posted odds on everything from Who will win the Oscar for Best Picture of the Year? to Who will die in the final season of Game of Thrones?, usually only posting musical "propositions" for bland events such as The Grammys or MTV Music Awards. However, imaginations now appear to be running wild based on the untraditional action operators are willing to book heading into summer and one particular question caught our eye.
Two weeks ago top-ranked betting site MyBookie posted lines for Who will replace Flavor Flav in Public Enemy? as Chuck D had unceremoniously booted the clock-wearing rapper from the legendary group. Fans young and old went ballistic upon hearing the news, with many taking to social media to beg the partners of 35 years to get back together and keep touring.
Although, the music world was shocked yet again a few days ago as reports confirmed the feud between Chuck and Flav was a hoax designed to call attention to the fact that media only reports negative stories (except for this stellar e-publication, of course). Even though it (supposedly) turned out to be a long, drawn-out April Fools' joke, the odds posted at MyBookie are still interesting from a professional handicapping standpoint: how exactly does one go about compiling a gargantuan list of 204 different options, albeit with totally inconceivable choices like Drake, Nelly, and former Mega Star MC Hammer.
Many questions needed answering (204 to be precise), so we picked up the phone and called MB Headquarters down in Curacao to get to the bottom of things.
How Odds for Flavor Flav's Replacement Were Created
Normally Head Oddsmaker, David Strauss, handicaps most entertainment props (including the wildly popular section allowing bets on Celebrity Death Matchups), however, this time he enlisted someone on his team by the name of Dace Davis. Usually focusing his efforts on marketing and promotions, Dace is 100% Generation X and clearly remembers Terminator X on the "wheels of steel" for PE's groundbreaking album It Takes a Nation of Millions to Hold Us Back, thereby making him somewhat of an expert on the subject (or at least the only trustworthy person Strauss could find to do the job without leaving his cushy corner office).
In any event, we were fortunate enough to get a quick phone interview with Mr. Davis who broke down how odds for Flav's replacement were created. It seems quite a bit of thought actually went into each option, with the full undertaking requiring three full days to complete. Basically, this old school hip hop aficionado sees three unique directions on where Chuck could take PE going forward:
Continue to balance his stern political messaging with comic relief on the side.
Push the group to new levels of social commentary and street reporting.
Team up with someone else from The Golden Age of Hip Hop to create a super group and just go have some fun.
All of these possibilities were taken into account by Dace, finally combining a mix of numbers 1 and 3, I ultimately decided Beastie Boy alumnus, Ad Rock, was the favorite due to style on the mic, Def Jam history, and personal relationship spanning 35 years. He then passionately provided an additional argument for making Adam Horovitz #1, This would also scratch Chuck's itch of doing something slightly different while maintaining musical balance and lyrical delivery, and if they toured, King Ad Rock could not only seamlessly deliver all of Flava's classic verses, but give them a fascinating twist as well.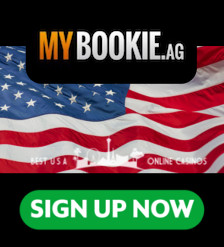 When asked who would be chosen if "Mr. D" felt like America (if not, the world) was still a wretched place after 3+ decades of trying to educate the masses, Dace agreed he might go "all in" on political messaging and recruit someone on the same page as him intellectually. If that's the case, Black Thought, Large Professor, and Ice-T all have to be considered strong favorites to join Public Enemy … and if you think this hypothesis is logical, obviously Common, KRS-One, and Talib Kweli must be viewed as viable candidates for the position as well.
In fact, once you get lost in the strange fantasy of 'Who could best replace Flavor Flav?' lots of different options start making sense – even ones looking crazy at first like Eminem, L.L. Cool J, NAS, and Jay-Z. You don't think those four individuals have dreamed of being in Public Enemy at least once? Fair enough, especially since it can probably be assumed every MC to take the stage after 1987 has fantasized about the possibility at some point.
Dace backed up his theories further, It's necessary to keep in mind that nobody from The Golden Age of Hip Hop has anything to prove to anyone now and will literally do whatever the hell they want, critics be damned. So numbers for legends like Rakim, Big Daddy Kane, Q-Tip, and Snoop Dog had to stay lower to take this into account.
I also think there's a decent chance Chuck flips the script and brings on a female partner, so those choices were balanced throughout the process as well. With over 200 possibilities, when you get deep into the list some names are extreme long shots but hey, anything's possible, right?
Time will certainly reveal "what's possible" but until then, here are all of Dace's 204 options for who could join PE. Since there's been confusion about whether or not this whole firing was a hoax, they keep taking the odds down and putting them back up, depending on available information. Therefore, it's best to go look at the current MyBookie entertainment odds for yourself to see if they're back up and if not, check out the other numerous outlandish props on movies, television, and politics.
Hopefully this was all a joke but until it's confirmed either way, don't believe the hype.