Since we're without football for two weeks and then have to wait two months for March Madness to begin, it's time to take a look at some top U.S. poker sites and throw a few chips around. Sure No Limit Texas Hold 'Em peaked in popularity 10 years ago, but there's still a voracious appetite across the nation to go "All In" on pocket rockets.
There are less than a handful of safe places to play these days, however, one destination has stood strong since the early millennium and kept tables open 24/7, 365 days of the year. Of course, this was covered in our detailed exploration of BetOnline banking methods and products which went over their entire operation with a fine-tooth comb, and now there's something new to get excited about that'll keep everyone busy until NCAA basketball reaches its boiling point in April.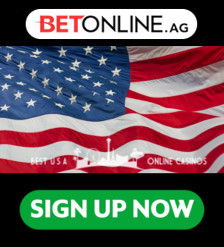 Mission Grinders is a weekly opportunity to win tournament entries for anyone successfully completing a series of missions during regular cash games. Every Sunday afternoon a $2,000 freeroll runs for those finishing three or more tasks with starting stacks depending on completion rates, 3 missions earning 2,500, 4 triggering 5,000, and 5 out of 5 checked off issuing 10,000 in chips.
Each week requirements change slightly but are usually based on getting hands in a particular situation, such as a full house or flush on the River, or taking a pair of Jacks to a showdown. Some are much harder though, like getting a flush on the flop twice on a No Limit table, or seeing 100 flops in a single session. It sounds like "fun mixed with frustration" is definitely on the menu.
Then at the end of the month BOL hosts a $5,000 freeroll for super agents going above and beyond the call of duty with successful missions and blew the competition away. These are invite only so just keep playing and hope to get a tap on the shoulder from their virtual pit boss.
So if looking for a nice, warm place to grind this winter, head on over and sign up at completely legal BetOnline USA Poker Room and take a seat, as spring will be here before you know it. Hopefully it arrives with warm weather and fatter bankrolls. Good luck!