If reading this we're going to go ahead and assume that you got slapped out of an NFL Survivor Pool after only 2 weeks – congratulations on lasting longer than those who picked the Browns or Lions in Week 1! In all seriousness, it always stings to get booted out of a pool and now a top U.S. sports betting website is giving members a second chance at winning.
The prize pool for this one is gigantic, with a fat $50,000 being plunked down by BetOnline and their extremely generous marketing department. It starts in Week 4 so if reading this before then registration is still open, all the way up until kickoff of Monday Night Football.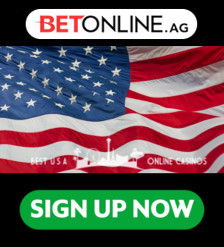 The rules are exactly the same as every other Survivor Pool out there and you simply have to pick the winner of a game outright and not against the spread. Once a team is used they are unable to be selected for the rest of the season so put some thought into the decisions.
One small difference with this BetOnline Sportsbook promotion is prizes are guaranteed and aren't dependent on how many people enter, with the whole $50k going to the sole survivor. If there is more than one person still in it at the end of Week 17 the loot will be split up equally amongst them, so obviously cheer for everyone else to lose before then.
Fees are tiny with better value if buying in bulk: 1 entry is $25, 2 to 5 are $20, 6 to 10 costs $15, and 11 to 20 entries are only $10 a pop. Once registered, hop on their website and make choices each week…and then hold onto your seat as kickers shank field goals left and right throughout the day.
Time's ticking so sign up at perfectly legal BetOnline now if yearning for one more swipe at winning a pool. Just don't bet on the Browns again…