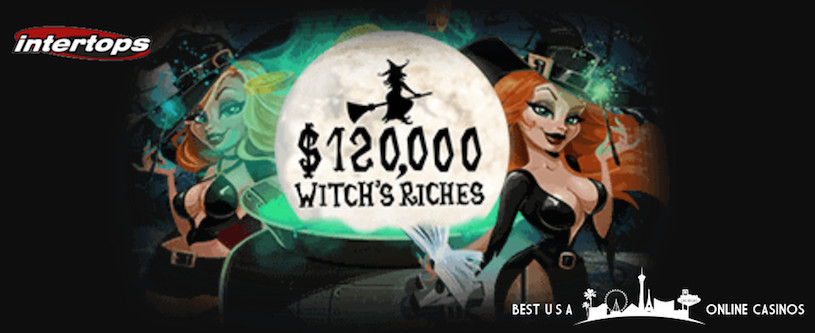 The Halloween promotions are arriving in full force now the calendar is smack-dab in the middle of October and the best U.S. online casinos are going absolutely bonkers with prizes, contests, and events. It's predictable since so many love this time of year and dressing children up to go trick or treating and those without kids like to don costumes and hit a party or two. Not to mention, all the chocolate floating around the house for the entire month.
Now those who like to play internet slots are receiving a treat through a chance to grab a portion of $30,000 weekly giveaways in leaderboard contests. In addition, special Monday deposit bonuses are boosting bankrolls to stretch them out further than normal, with one lucky leaderboard holder winning $1,000 to start their holidays off right.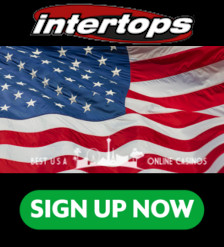 The $120,000 Witch's Riches is running at the oldest betting site in the world Intertops Casino who's earned millions of happy customers with non-stop offerings and friendly customer service. They have every product imaginable including a huge sportsbook and poker room, all available on any mobile device at any time of day, from anywhere.
Rules are straightforward with the sole requirement being wagering $75 or more on any game starting at the beginning of the week, one point for every $100 risked issued to accounts. On Thursdays the top 50 on the leaderboard win a cash bonus between $20 to $150 depending on position, with funds hitting balances immediately. Don't worry if missing the cut on a given week because everything resets on Mondays to allow another shot at finishing high for that period.
This promo and its sexy witches flies off into the night on November 4th, 2019, so scoot over and sign up at Intertops today to get a few extra treats stuffed in your bag.