Tuesday, April 7th, 2020 is a night like any other in the "Covid-19 Era", with most people around the world in lockdown and sports gamblers still in mourning over March Madness getting cancelled, as well as postponements for NHL, NBA, and MLB. However, tonight via popular video game streaming website, Twitch, there are still bets to be made – on a professional basketball game featuring players from 30 years ago.
We already reported a few weeks ago that it's possible to wager on NBA video games at MyBookie while self-isolating and then watch live as action unfolds, but now they have raised the bar and are offering classic rivalries, like tonight's All Time Chicago Bulls vs. All Time Detroit Pistons. Yes, this is basically a "dream matchup" featuring the best players ever, such as Michael Jordan, Isiah Thomas, Grant Hill, Chauncey Billups, and many more familiar faces from yesteryear (closing line was Bulls -14.5).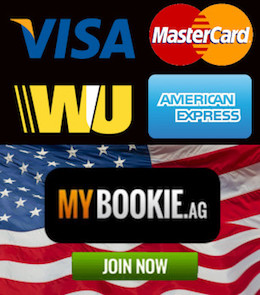 After hearing about the streams on social media, industry veteran Pat Morrow at Bovada shrewdly jumped on the bandwagon, displaying the cunning and prowess he's famous for, offering NFL simulations for members to get down on. So earlier tonight around 1,000 quarantined souls virtually gathered on Twitch to collectively gamble online and watch the Dallas Cowboys lose in overtime to the New England Patriots, causing equal parts cheers and jeers as punters either bragged or commiserated with one another. Then the second half of the doubleheader kicked off at 10pm EST with Oakland hosting Kansas City and getting 11.5 points for the pleasure (Over/Under of 56.5), with tomorrow's first matchup being Falcons @ Panthers at noon.
History will be blurry on who exactly offered Madden 20 first in the MyBookie vs. Bovada battle but one thing's for sure, people are absolutely loving these simulated events and both interest and handle has been through the roof. Tempers in the chats have been just as high with people trash-talking one another, slamming the teams participating, and sometimes even highlighting the stupidity of their own wagers. Obviously, half of the fun thus far has been watching commenters meltdown as their parlays get ruined by the likes of "simulated Derek Carr" having the game of his life.
Of course we'd all prefer to be watching (and getting down on) the real thing, but for now, this will do just fine. Everything is streamed live directly on their site, so visit MyBookie Sportsbook and watch sims today if you want to see it all for yourself. Rumor has it boxing, NCAA, and UFC will be launched shortly, giving players even more entertainment options to get through this once-in-a-lifetime pandemic.