As reported all week in the U.S. online casino news section, tons of great promotions launched to celebrate Thanksgiving 2019 and no matter what tastes are, there's a little something for everyone. Now a statement has been issued by BetOnline detailing their holiday poker tournament schedule, including an absolute "chip buffet" to feast on.
Three unique sections unfold throughout the holidays, leading off with Epic Thursday featuring a long list of 24 reasonably-priced events running from midnight to 10:30pm ET on November 28th. Some different ones available are Fast Mega, Deep Grind, and Hyper Monster,  all boasting guaranteed prize pools ranging from $250 to $12,500. Fun promotions here were well-documented in this deep dive into safe and trustworthy BetOnline and now millions are seeing it firsthand for themselves.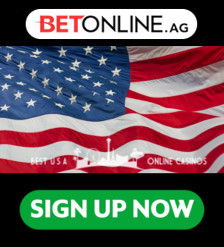 Once festivities for Thursday conclude, 12 Thanksgiving Bounties go on Friday, Saturday and Sunday between 12:45pm and 11:45pm serving up head-to-head battles for those really getting into the holiday spirit. Half are Turbos with guaranteed prize pools ranging from $100 to $2,000 for the featured event at 9:45pm.
Then as a final gift for Thanksgiving all fees are waved for Cyber Monday Free Tournaments, giving cashback to members so they can throw a few extra chips around the tables. It's gestures such as this that led to BOL becoming known as one of the best American poker rooms today, always striving to give clients loads of rewards throughout the year. This is even more impressive considering how few choices USA residents have these days, definitely going above and beyond the call of duty.
So if wanting to get down on the felt while either cooking, eating, or thinking about turkey, register at legal BetOnline and get ready for frantic fun. Win or lose, it has to be better than spending all day with the family. If parents start to complain, just explain the value of the BOL 100% Poker Sign Up Bonus, technically making it a "financial investment".