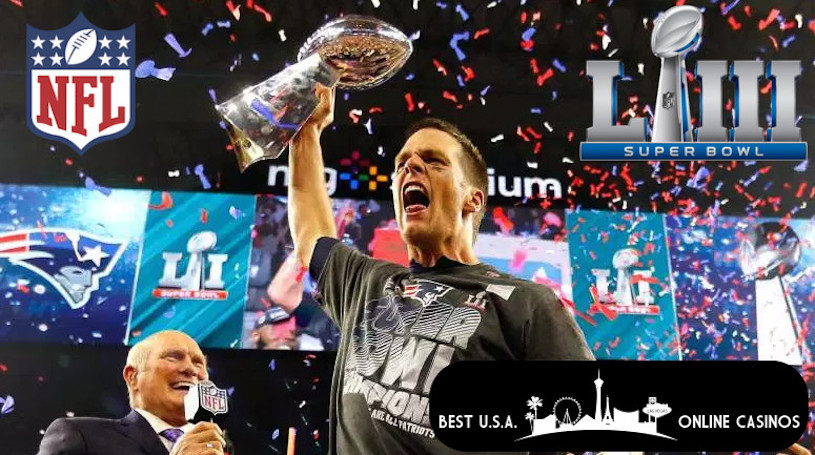 The last game of the 2018/19 NFL Season is almost here and Patriot fans have been waiting for this day since last year's disappointing loss against Philadelphia. However, that's in the past now and New England won't get caught napping again thanks to the ageless Tom Brady looking more determined than ever to win his sixth ring. Numerous viewers also want to get money down to cheer a little bit louder if Belichick and company hoist another Lombardi Trophy, so here are the most popular Tom Brady props for Super Bowl LIII and who has best odds for each.
First of all, there's a huge difference of opinion on Brady total yards? with underdog-loving Bovada posting 300½ compared to MyBookie at 314½, enabling line shopping for extra value on Over/Under plays. Of course, there are so many numbers out there you could probably search forever – it's basically a full time job.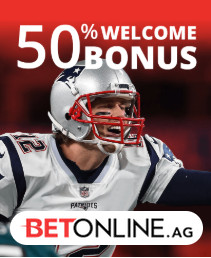 One disappointing destination after researching was extremely strict and rule-heavy Intertops because they only offer "Yes" propositions for nearly all Super Bowl specials. This could result in being forced to take an undesirable number, for example, the lofty Tom Brady to gain Over 325½ passing yards? with "Yes"+165, (remembering Over 300½ is available at Bovada for a slightly smaller payout). From there lines get even crazier with 350½ yards (+325) and 400½ yards (+1000). Not even the most diehard Pats fan thinks Brady will go over 400 on Sunday… Right?
Moving on to completions, Bovada has 25½ while Intertops again tries to guide members in specific directions with Over 29½ passes paying +300 on the only choice of "Yes". Thankfully, completely legal and legit MyBookie has 27½ with the freedom to stake either Over (+100) or Under (-130) as desired.
It's no secret Tom can throw a deep ball, so it's strange BetOnline has Longest pass completion for Brady? set at 38½ yards (-110 both sides) because it "feels" like it should be slightly more. However, Bovada actually goes lower with 37½ (-115 both sides), revealing that perhaps oddsmakers think Father Time is catching up.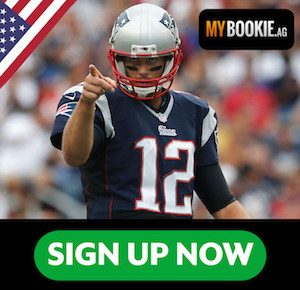 As per usual, MyBookie offers ridiculous Super Bowl Sunday gambling options with Brady's rush yards? listed at a "massive" 2½, with Over (+100) and Under (-130) both rewarding small returns. Sure Tom isn't known for his running skills (he's averaged 1.7 yards a game during his career), but this seems kind of low. That said, this will be a fun one to cheer for no matter which side is backed.
Finally, in regards to Brady total touchdown passes? BOL has 2½ with Over +140 / Under -160. Pat Morrow is working differently for Bovada's props with a choices of 1.5, 2, or 2.5 TD passes and different odds for each. Obviously, the longest shot is Under 1.5 (+175) because most expect the ball thrown a lot, but maybe Belichick plans on shocking the world with a run-heavy strategy.
No matter where the chips fall this weekend one thing's for sure: we're never going to see another NFL quarterback with Tom Brady's level of success. Even haters have to admit that playing professional football at this level at 41 years old is pretty darn hard. It's crazy that he's the favorite to win the Super Bowl 53 MVP Award but at this point, nothing's shocking.
***All odds correct as of February 1st, 2019.***