For weeks, top U.S. offshore sportsbooks have been scrambling to find new ways to entertain members and tide them over until professional leagues come back from hiatus. The global pandemic is resulting in major innovations regarding delivery, personal protective equipment, and much more, so it only stands to reason other industries will be forced to change as well. Although, how successful these modifications ultimately become won't be clear for quite some time.
For example, it was reported a few days ago that Americans can bet on NBA, NFL, and NCAA sims, all from the comfort of home or on the go. In fact, handle has been so high for these EA Sports video games, head oddsmakers have confirmed they'll probably continue offering them even when COVID-19 is gone. However, it was starting to seem like they forgot about fans of eSports competitions featuring mega-hits like Overwatch, Starcraft 2, League of Legends, Counter-Strike, and Call of Duty considering there weren't any specific promotions for them.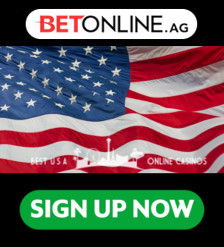 Therefore, this week's announcement was monumental as especially-trusted and revered BetOnline Casino has never been known to lag behind competitors for long, their press release turning the entire iGaming industry on its head. Going forward until further notice, they'll issue players a 20% rebate on all eSports wagers made over the previous 7 days, up to a maximum of $200, usable on a wide variety of excellent Las Vegas games. This reward has never been thought of before, let alone actually offered at a betting site, so do not take this lightly because it's absolutely groundbreaking.
Only two lines of fine print stand between clients and extra cash, both obviously relating to financial details. First, a minimum of $250 must be lost during the week in order to qualify, which is a fairly reasonable request as they're not running a charity. Second, bonus funds are issued with a 50x rollover requirement attached, necessitating a sizeable amount of action before it's released and available for withdrawal.
That said, since it's an automatic rebate put straight into accounts without registration, the entire process is totally quick and painless (exactly how rewards should be). So if craving some free money stuffed into your virtual pockets, go deposit with cryptocurrency at BetOnline and get paid today to add more width to the wallet.