***Updated: August 14th, 2020***
We've done our best to relay the benefits of cryptocurrencies and explain their numerous strengths, however, many still want to deposit at U.S. online casinos with VISA or other credit cards. There's just something comforting about sticking to what's familiar, even if it's more expensive.
So only a few VISA sportsbooks are recommended for 2019 NFL Season because even though other places accept the card, their failure rates for transactions are high and fees are larger. If interested in details of a particular brand, simply click the left logo to be taken to their review page breaking down every vital aspect. Those wanting to check them out immediately can click "Visit Now" to be securely sent to their site.
It's important to remember purchase costs are passed onto players, usually turning a $100 transfer into $85 or less. Operators covered costs before, but stopped shortly after crypto became popular since it's so much cheaper and easier. Also, when depositing with VISA it leaves a paper trail for someone to find and most people like to avoid that whenever possible.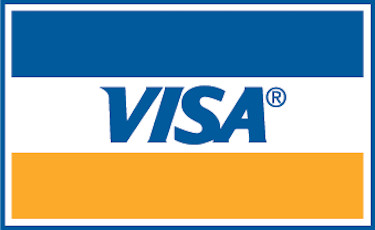 All above partners are good for different reasons but SportsBetting.ag seem to be posting more contests than anyone else this year. They're adding massive cash prizes on top of everything whether it's a Survivor Pool or Monday Night Football score prediction promo, so anyone enjoying a diverse selection of entertainment will find it a top destination.
Regardless of ultimate choice, if the purchase at the betting website is blocked, simply come back here and learn how to buy cryptocurrency and gamble on football to use Bitcoin or equivalent to fund accounts. It's intimidating starting out but everyone quickly gets the hang of it after a few times.