One of the greatest football weekends of the year is finally here! The time-honored tradition of stuffing yourself with turkey then stuffing yourself with NFL is an annual event which serves to bond families (or keep them separate) to end every November. So how are we supposed to make the Chicago Bears @ Detroit Lions matchup even remotely exciting? Easy. Just go check out our list of top U.S. online sportsbooks and choose where you'd like to place some action, then every play will "magically" become more exhilarating.
That NFC North "battle" is the first tilt of the day and even though the Lions are starting David Blough, none of the books seem to have moved their lines much. That said, there are tons of value bets available depending on who you want to get down on. For example, anyone wanting to bet on Detroit to cover should go wager at the Bovada Sportsbook since they have the biggest number available at +6½. Now compare that to SportsBetting.ag who has them at +5½ and it's easy to understand where Bears-backers should go today. Seeing a full point difference in a spread is quite rare so feel free to take advantage of the opportunity.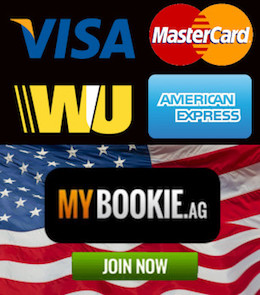 Bovada again has the highest Lions moneyline payout of +220 which is slightly more than competitors. Everyone has the Over / Under set at 37 points today so there's no value to be found for Totals in this one. Kick off is in less than 2 hours at 12:30pm EST with the game being broadcast nation-wide on Fox.
As most families will start arguing about politics sometime during the mid-afternoon, it's a good thing the Bills @ Cowboys game kicks off at 4:30pm on CBS, giving people a believable excuse to leave the room. Buffalo is getting 6½ points at every reputable betting site so the only value to be found is on the Bills moneyline and MyBookie has the juiciest number at +240. It certainly wouldn't be shocking if Dallas lost this one since they have a yearly habit of crushing their fans' souls at the end of the season. Sorry, Big D, don't say we didn't warn you.
Most places have the Over / Under set at 47, however, those who want to hammer the Over should again check out Bovada since they're giving members an extra half point at 46½. Don't turn your nose up at this – it's proven time and time again that half points can mean the difference between a winning play and a losing one.
Finally, as your uncle snores in the Lazy-Boy next to you after drinking too much booze today, drown him out by putting on Thursday Night Football at 8:20pm on NBC featuring New Orleans @ Atlanta. Those pesky Falcons kicked a lot of people out of Survivor Pools a few weeks ago by beating the Saints at home so you know Drew Brees and the boys are coming into tonight looking for vengeance.
Anyone wanting to bet on Atlanta to cover the spread should do so at SportsBetting.ag to grab a free half point with their number of +7 since everywhere else still has them listed at +6½. The boys at SB.ag also have the largest moneyline odds for Atlanta at +260, which actually wouldn't be that crazy if it happened. Throw it in a parlay with the Bills ML and thank us later.
Best Online Sportsbook Bonuses for Thanksgiving 2019 NFL Betting
Some people don't care about odds and only want to get big deposit bonuses to gamble online so here's a full list of where to go. All of these were verified earlier today as the best online sportsbook bonuses for Thanksgiving 2019, and every place is 100% trusted and accredited. They will accept many different credit cards and cryptocurrencies and will take every type of NFL wager, and yes, they all have a mobile product so you can bet football on a smart phone or tablet.
All you need to do to receive the free money is click any of the destinations in the "Claim Bonus" column and you will be securely taken to their website to look around and sign up with them if you like what you see. It doesn't cost anything to register so you could always just get an account setup now and then go back later to deposit – up to you.
Happy Thanksgiving to all and may the "Double Doinks" bounce your way today!