Yesterday we reported on a fun 2019 March Madness promotion at Intertops and today it was announced yet another fantastic destination was stepping up and getting in on the action. The interesting fact to note is the prize pool in yesterday's was $25,000 and this one is twice as big.
Loyal readers will already be quite familiar with 100% trustworthy and industry-certified BetOnline Sportsbook featuring solid banking options and great customer service. They've been around for years and accept players from all over the United States without question, extending some of the highest comps and rewards around.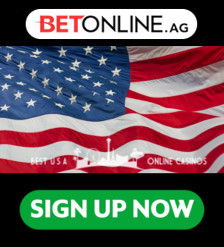 Now they've announced a $50,000 Guaranteed Men's NCAA Tournament Bracket dishing out prizes to 20 top finishers once the dust settles. This promo works a little differently than others and it's necessary to buy individual entries to submit because it's not a free contest.
The good news is they're offering bulk pricing with 1 entry costing $15, 2 to 5 entries for $10 each, and 6 to 20 only $5 a pop. First place gets a cool $10,000 in cash so most will probably opt for the bulk deal to improve their chances of success.
Scoring is properly structured to award more points for wins deeper into the tournament rather than a flat rate. So when there's 64 teams it's only 1 point per correct selection but it doubles every round until the Championship Game, topping out at 32 points.
So if this sounds like the kind of March Madness Bracket Buster you want to get in on, head on over and check out the BOL contest page today for details. Just don't forget to grab one of their huge online sports betting welcome bonuses while you're at it.