Another day closer to the end of the 2018/19 NFL season means another article about all of the crazy ways that Americans can gamble on "The Big Game", and some of the whacky props that are posted in sportsbooks throughout the land. Yesterday we told you about the best odds for betting on the national anthem at Super Bowl 53 so today we will stay on the theme of "entertainment" and take a look at the other performance that will happen on Sunday.
For those who were previously unaware, yes you can bet on the Super Bowl halftime show because who wants to take a break from gambling just because the players are in the locker room? Seriously though, this is a major betting category that attracts many people due to the fact that it takes zero expertise to predict the outcomes, (although fashion and pop culture "experts" might argue otherwise).
So let's break down the best odds for betting on Maroon 5's halftime performance, starting with how many songs they will play during the show. There is a huge difference in opinion from the bookmakers on this one and there's definitely value to be had depending on which side you want to get down on. David Strauss at the MyBookie Sportsbook has the Over/Under set at 3.5 songs with the Over paying -180 and the Under paying +140.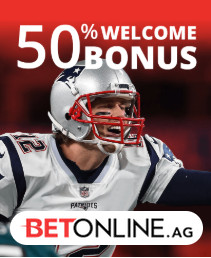 Then Dave Mason at the BetOnline Sportsbook went a little higher with his number of 4, with the Over (-200) being the slight favorite there when compared to the Under (+150). Alternatively, Pat Morrow and Bovada have posted their line at a whopping 7.5 songs, showing that he's taking into account the large number of hits Maroon 5 have released over the last 15 years. However, with the Over and Under both paying -120, there's not any real value to be had there. Most professionals agree that this is a wager where it's always better to bet the Over because they might just play a few notes of a song as an introduction to another one, which would technically count as "2 songs" in the official tally.
In regards to the actual tunes that are played, there are a ton of different options to get down on. David Strauss has the favorite for the 1st song played as "Makes Me Wonder" (+100) followed by "One More Night" (+450), "Animals" (+600), and then "Don't Wanna Know", "Girls Like You", "Moves Like Jagger", and "Sugar" all at +800. On the flip side, Pat Morrow thinks that Maroon 5 will start with "One More Night" (+300), with the other options being "Makes Me Wonder" (+500), "Sugar" (+550), "Animals" (+600), "Girls Like You" (+600), and "Moves Like Jagger" (+600).
You can also bet on whether or not Maroon 5 and Big Boi will play "Mic Jack" at MyBookie (Yes -300 / No +200) or at Bovada (Yes -400 / No +250). And at the former, you can also wager on whether Andre 3000 will join Big Boi on stage (Yes +250 / No -400), and if Big Boi will wear a Falcons jersey during the performance (Yes +350 / No -600) or a gold chain (Yes -700 / No +400).
Moving on to attire, Dave Mason has set the favorites for Adam Levine's shoe color as: white (+120), black (+300), brown (+700), blue (+1000) and red (+1000), while the longest shot is pink at +2500. Pat Morrow is more concerned with the color of Levine's top (black -180 / any other color +140) and whether or not he'll be wearing a hat (Yes EVEN / No -140).
There are only just a few of the crazy halftime show prop wagers for Super Bowl LIII that are available, with more posted on topics like "performers falling down" and "Donald Trump being mentioned", so visit the MyBookie Sportsbook now to check out the full list. Some of them are absolutely shocking…and hilarious.