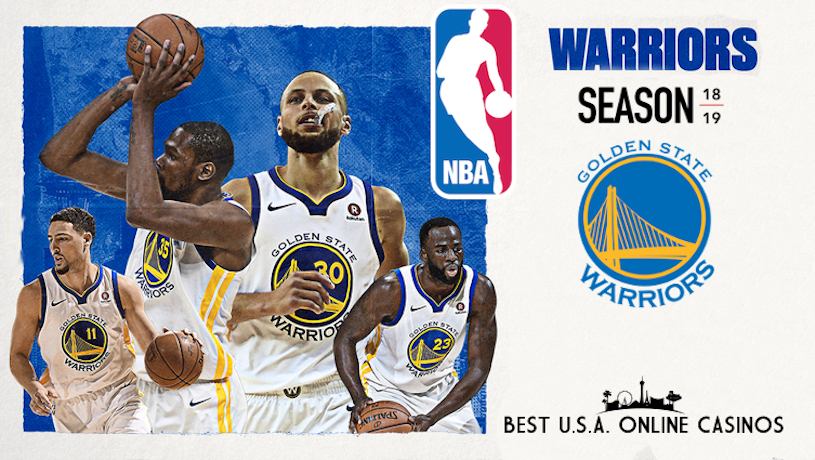 Sadly, there's absolutely zero surprise who every bookie is picking to win the 2019 NBA Championship, with the Golden State Warriors the strongly-favored choice. Loveable underdogs who went from "adored" to "hated" after a bit of success, as well as landing the league's biggest free agent in Kevin Durant a few years ago. Observers suggested they were stacking themselves with talent in a similar "unfair" fashion to the Miami Heat in 2010 and became villains overnight.
Now Golden State has won 3 out of 4 championships and made it to The Finals four straight years, many are praying for an upset in 2019 but it doesn't look like it's going to happen. Of course, all current NBA odds reflect this reality and supporters of "The Dubs" will be hard-pressed to find value bets this year.
Everyone knows anything can happen and it pays to have stakes spread around on different outcomes. Not to mention, big welcome bonuses at online casinos are up for grabs to those opening new accounts, so there are definitely reasons to get excited.
Where to Bet on Golden State Warriors
Every internet sportsbook is going to have the Warriors as huge favorites, but that still doesn't make it wise to plunk down anywhere without doing research first, which is why this guide exists. Operators usually have slightly different numbers when compared and in certain situations huge disparities are found, leading to "value bets" for specific lines.
First let's look at the worst Warriors odds, currently found at BetDSI with -235. This will not be surprising to those who read our Los Angeles Lakers 2018/2019 gambling guide or any others since they constantly post numbers that aren't player friendly. Another wonky option at BetDSI is over/under for season wins at 63.5, which might be a little high considering that winning usually breeds laziness in professional sports because players aren't as hungry. Pretty much every other destination has 62.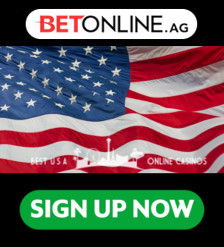 They're followed closely by a place equally scared to post anything meaty, and Intertops also have traps set for unsuspecting punters. Currently the Dubs are -189 to receive a July parade and -303 to take The West. There are many decent products on this site but sadly good odds isn't one.
Things get a little better at MyBookie, who of course have "G. State" listed as clear favorites, but at -180. The next-closest team is the Boston Celtics at +700, who seem to be everybody's pick to come out of the Eastern Conference (and then lose) this year.
MB are then bested by Bovada's timid bookmakers who put on "Big Boy Pants" and posted Warriors -165, which is quite adventurous by their standards. They usually hate putting up action that could result in getting burned, but they've gotten drastically better this year. That said,  G.S. is -250 to roll through The West, definitely showing signs of cowardice.
Obviously, the place to go is industry-leading BetOnline Sportsbook, currently offering a respectable -155, ensuring value to customers. However, they also have Warriors -250 for The West, mirroring Bovada's spineless futures position, so hopefully they differentiate themselves from the faint-hearted professionals sooner rather than later.
Bet on Kevin Durant to Win 2018-19 MVP Award
Thankfully, there are still a few Warriors wagers actually paying out decently and one involves the 2018-19 NBA MVP Award. BetDSI presently has Kevin Durant (+950), Stephen Curry (+1500), Draymond Green (+18000), and Klay Thompson (+25000) all offering solid potential returns. Clearly Durant is the favorite out of everyone, but it's hard to resist dropping a few bucks on a long shot like Thompson to snag the trophy – stranger things have happened.
A few other options create speculation that L.A. Laker fans are running the book since they seem to be trying to influence trade talks as Klay Thompson is +510 to sign with the Lakers next year and Kevin Durant is +635. Sure they're strongly positioning the "No", but merely suggesting this will be enough to irk many of the already-sensitive Bay Area fans. It's assumed they're just trying to get press mentions with these, like what just happened here now.
In any event, the best place to bet NBA online is MyBookie so go read up on the details and important information about them. Spoiler alert: they're excellent from top to bottom.
***All odds correct as of October 29, 2018.***