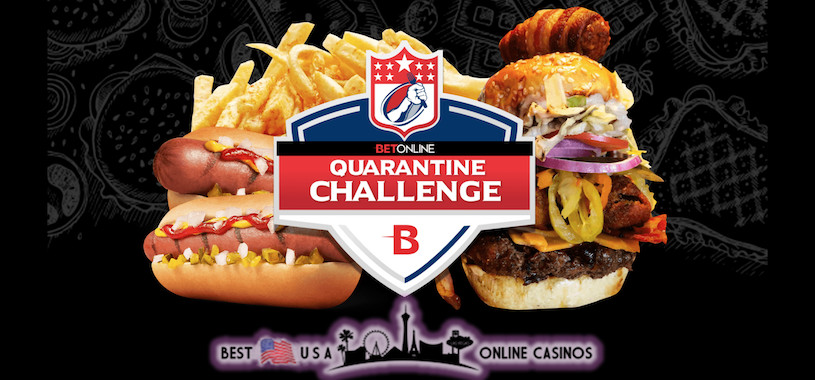 Since the world shut down last month, leading U.S. offshore gambling sites have been begging their marketing departments to come up with "the next big thing" to entertain members and provide them with some action. As a result, there's an explosion of interest in everything from horse racing to Croatian soccer, but after yesterday's announcement we might have seen it all. First, a quick warning for readers with weak stomachs: don't go any further if sensitive to extreme over-eating and grotesque amounts of calorie ingestion. This is pretty crazy stuff.
It appeared as if BetOnline peaked for Spring 2020 after launching an eSports rebate for wagering on video game competitions returning 20% of total money risked on the exciting events. However, now they've teamed up with Major League Eating to give people a "supersized" battle to help pass the time, while also raising the "iGaming promotional bar" to dizzying new heights.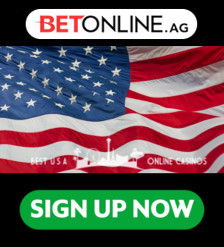 A bracket-style competition called the Quarantine Challenge features head-to-head matchups between the world's biggest eaters, including celebrity munchers, Joey Chestnut and Matt Stonie. They join six other professional diners in an attempt to fight through four tough rounds of extreme ingestion, with finals set to go down on April 22nd, crowning an eventual champion.
Anyone thinking this will be a "cake walk" is dead wrong because each leg looks absolutely horrifying to the average person. Round #1 tomorrow involves a straight 2 lbs of bologna, then Sunday's Round #2 brings dessert with 48 Oreos and a half gallon of milk to wash them down. The "Final Four" is on Tuesday for those left standing, their reward being 1.5 gallons of Bush's Best Original Baked Beans, presumably to help other courses "come to completion". The event then climaxes on Wednesday with 10 portions of Nissin Chicken Cup Noodles, which actually sounds refreshing after looking at earlier menus.
Obviously, since BetOnline is an established and trusted sportsbook, they've posted tournament odds for players to feast on and preliminary numbers are fascinating. The clear favorite to win the Quarantine Challenge is 12-time Nathan's Hot Dog Eating Contest Champion, Joey Chestnut at +100, which is totally understandable given his illustrious resume.
Joey Jaws has Matt Stonie (+400), Darron Breeden (+500), and Gideon Oji (+600) nipping at his heels, any of them certainly able to pull off a mild upset next week. Then female contestants Miki Sudo (+1000) and Michelle Lesco (+1200) are listed, followed by Nick Wehry (+1200) and Eric Booker (+2000) representing the longest shots to take it down. There are even odds for who will consume meals fastest, as well as totals, with an O/U of 69 seconds posted for Round #1.
Servings are being dished up now, so visit safe and legal BetOnline.ag to look at details and bookmark YouTube live stream channels. Just don't forget to bring some Pepto-Bismol.