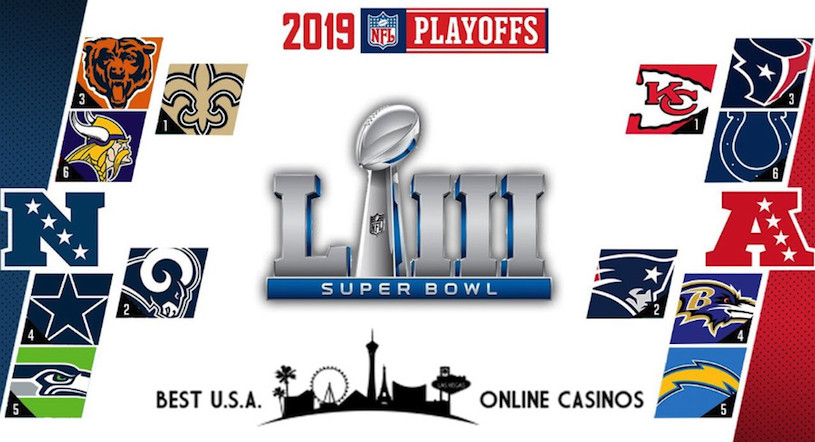 Even though Super Bowl LIII is a month away, there's still tons of possible action available on it and many punters are locking in predictions. Anyone believing they know who will in should definitely get down on NFL futures now to get the best possible odds, so here are current numbers posted at industry leaders.
Linesmakers are unanimous in New Orleans being the overwhelming favorite to shower in confetti. Most have either Saints +225 or +250, but unselfish BetOnline Casino has +275, certainly worth 5 minutes to open an account with them, if needed.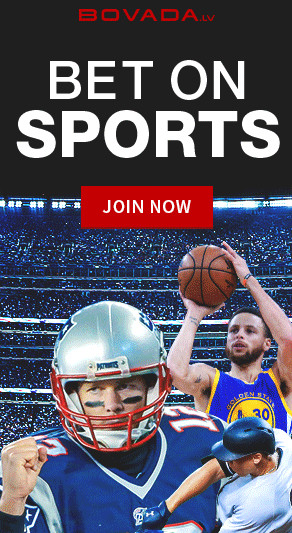 There's a bit of a disagreement on 2nd and 3rd favorites to hoist the Lombardi Trophy, the Rams and Chiefs in either spot, depending on the site. BetOnline again has value with Los Angeles +550 while everyone else has approximately +450. Then it's Head Linesmaker, Pat Morrow, and habitually-stingy Bovada Sportsbook surprisingly taking the bull by the horns with Kansas City +470, absolutely the fattest number found.
Things are once again unanimous for #4 and it's Brady, Belichick, and the New England Patriots holding +600 to be crowned for a 6th time. It's impossible not to take them seriously and anyone agreeing should head to Bovada again for extra flavor of +650.
Now we get to playoff squads who are very interesting to look at because odds vary greatly and some oblivious bettors will throw money away as a result. For example, if backing Chicago to win the 2019 Super Bowl, numbers are anywhere from +675 at timid Bovada to +950 at flamboyant MyBookie.
Of course, there is one clear destination if getting down on the Bears and it's none other than "GTbets", currently listing +1000. Don't worry if never having heard of this newer website before, just read our expert review of GTbets for U.S. players to learn everything about them beforehand. Those living in the Windy City should make sure to check them out, if only to get the extra bump in Chicago futures.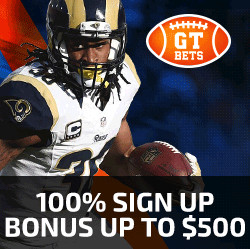 Most then have Baltimore and the Los Angeles Chargers in the middle of the pack at around +1500 and either could be a threat in February. The biggest odds for both are again found at GT with Chargers +1700 and Ravens +1500, which is at least +100 more than competitors.
Remember, a few franchises won't make it out of the first round, so if wanting to get down on favorite teams, bet on 2019 Wildcard Weekend games now to enjoy extra satisfaction if they take it all. Specifically, Dallas fans can enjoy a fat line of +2500 at pretty much every book out there, while Seattle +2800 is widely available too. Only one of those two will advance, but payouts for them to be champs will only get smaller as playoffs continue.
So who do most experts have as their longest shot? None other than the current champions from Philadelphia, embracing a whopping +3300 to end their season as Back-to-Back champs. These meaty numbers are probably worth a few bucks because if we have to listen to Eagles fans gloat for another year we might as well get paid for it. Just kidding, Philly (maybe).