Tomorrow afternoon once presents are open and festivities wind down, those who love to play 21 at U.S. online casinos can keep the excitement going throughout the week, sliding right into 2020 and a fresh decade. There's always a lull between Christmas Day and New Year's and now a crazy promotion helps combat that boredom, accessible right from the palms of hands. This means it's possible to sneak to the basement with an eggnog in one hand and a full Las Vegas internet establishment in the other – now that's a "vacation".
The special tournament featuring head-to-head action kicks off at 2pm ET and anyone checking out our sincere evaluation of BetOnline for Americans won't be surprised with the huge amount of loot up for grabs. The $30,000 New Year's Blackjack Tournament offers numerous monetary prizes to members, grabbing one easier than falling off a sleigh.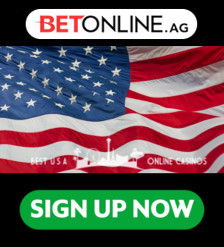 Buy-in fees are a tiny $20 so bankrolls of any size can get in on the fun, with unlimited re-buys guaranteeing no limit to how many points can be accumulated during the week. Each purchase up until the cutoff of December 29th at 11:59pm issues 300 tournament chips used to split, double down, or multi-hand on the virtual tables as players see fit.
Then points are tallied with the Top 50 participants feasting on cash amounts, all coming with 35x rollover requirements before funds are eligible to be withdrawn. The ultimate champion receives $8,000, 2nd place gets $6,000, and 3rd enjoys $3,500, with amounts descending incrementally down to $50 for 41st to 50th. That's certainly not a bad way to end off 2019.
So if ready to test skills, go dive into BetOnline legal blackjack now and join the competition as there's just no telling when hot shoes and chips will start flowing.