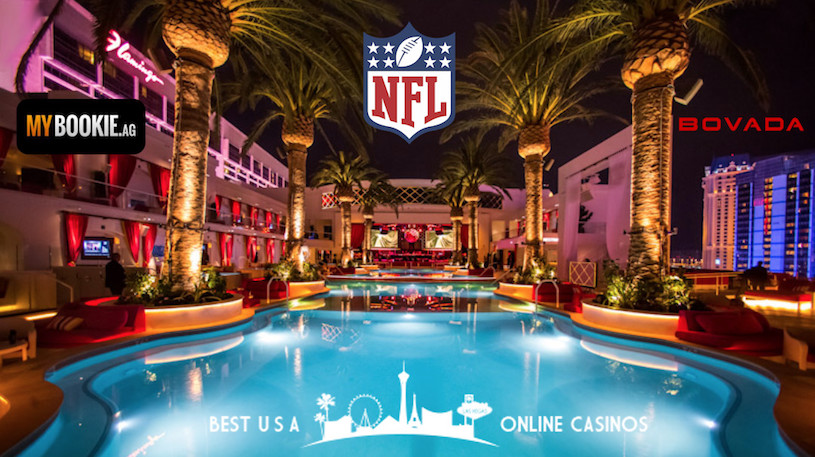 "Football Fever" is sweeping across the nation this week so it's time to run down the best VIP and rewards programs at U.S. sportsbooks for the 2019 NFL Season. Getting cash back is an integral part of process for many and it's important to know who's giving what, as well as rules and regulations at each.
First and foremost, only MyBookie accepts sports bets from New Jersey because they're the sole operation still taking players from every U.S. state. They like to keep things simple with their MY Free Bets Rewards Program issuing one star for every wager made, with 10 triggering a freebie, similar to a coffee card.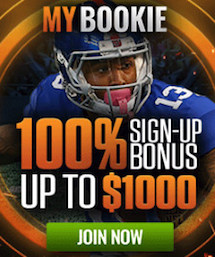 They go one step further for Bookie Points Rewards Program offering merchandise, exclusive travel packages, and tons of other luxurious gifts. It's a simple system issuing points for all types of action with 1 for straights, 2 for parlays, and 1.5 for teasers, If Bets, and reverses. Entry into both is automatic and perks are accumulated from the very beginning.
Next up is Bitcoin-friendly Bovada returning even more money back onto balances than above, however, it's a lot more complicated and is 100% based on VIP level reached. There are six unique tiers, four of which have three levels to them, basically creating a jaw-dropping 14 different designations to be earned.
It may be intimidating at first but the various groupings ensure everyone is compensated fairly. Rebate percentages on sports start at 2.5%, going up by .25% at each 12 tiers, finally maxing out at 7.5% when accumulated 5,000,000 points. It's the same structure for activity on other projects but with higher percentages.
Once at the pinnacle it's possible to be invited into exclusive 94 Club, a top secret destination with shocking gifts and surprises. Everyone is automatically enrolled upon registering and status can be checked anytime in profiles. Important rules to note are points are issued on the lesser of the stake amount vs. win, with nothing else qualifying. Also, any rewards balances converted to cash have a 2x rollover before they can be withdrawn.
Finally, it's necessary to give BetOnline an honorable mention since they issue 10% rebates on casino, redeemable points for poker play, 7% return on racebook action, but sadly nothing on sports. So those looking for a destination boasting every gambling product, all giving cashback, should take a quick look at their VIP experience.
Many people like spreading entertainment dollars around and signing up and depositing with cryptocurrency at BetOnline ensures access to amazing online Survivor Pools and Pick 'Em contests throughout the year. Every place has it's strengths and weakness, however, these three operators have wowed members for decades and it's always best to stick to trustworthy books who have consistently proven themselves.