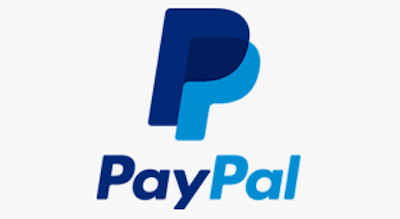 ***Updated: August 31, 2019***
One of the most popular 3rd party financial processing companies in the world is PayPal, a household name known by anyone who's ever tried to send someone money on the internet – especially if they've bought or sold something on eBay. It's one of the simplest ways to move funds electronically and they even hold onto the cash until both parties involved in the transaction confirm they're happy with whatever the purchase happened to be for, (merchandise, services, etc.).
In fact, they have grown into the largest player in the space and approximately 70% of all online shoppers in the United States are signed up with them. This is because it's commonly accepted as a payment tool outside of the world of eBay and can be used to buy flowers, eBooks, dog toys, or anything else under the sun.
It's safe, secure, widely-known and 100% trusted among American consumers. Sadly for gamblers living in the USA, PayPal can't be used as a deposit method at online casinos or for any other betting-related activities, therefore, here is a full list of the best options currently available.
The company was launched in 1998 as Confinity, which was more concerned with developing software for mobile devices at the time. Then in march 2000 they merged with X.com, an online banking entity founded by none other than everyone's favorite electric car maker, Elon Musk. After a few twists and turns, X.com was renamed PayPal and taken public in 2002, but was quickly acquired by eBay when they saw its potential, only to be split off and re-listed on the exchanges again in 2014.
Deposit with PayPal at a USA Online Casino
Due to their industry standing and stringent oversight by the federal government, PayPal cannot be used to deposit at USA online casinos, nor can funds be received using this method. Millions of Americans still don't know this and search in vain for places accepting it, however there are literally zero betting websites who will do it since the transactions would never be approved. Even if it was a viable option, many could be turned off by the fact that they require excessive personal information, in contrast to an option that provides privacy and anonymity, namely Bitcoin.
PayPal's merchant agreement is strict, requiring business owners to send in numerous forms and pieces of identification to verify who they are. They also have a security team responsible for vigorously researching every organization applying for a merchant account to confirm they comply with guidelines. Additionally, it's clearly stated in their terms and conditions that they prohibit transfers for activities "defined as gambling" such as games of chance and skill, sports betting, wagering on horse races, and every other conceivable product of that nature.
That said, they do allow many European countries to use it as an online casino deposit method, depending on the specific country in question. It's not surprising, since the industry in the United Kingdom and Ireland is fully licensed and regulated by the government, although it means that the company reports all funds moved between operators and players. Obviously, most Americans wouldn't appreciate this level of interference in their personal affairs, so even if they could use it, they'd probably avoid it.