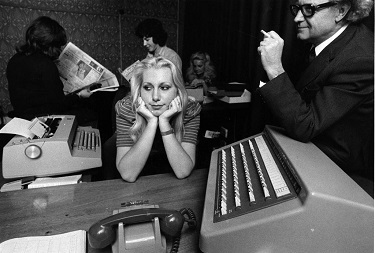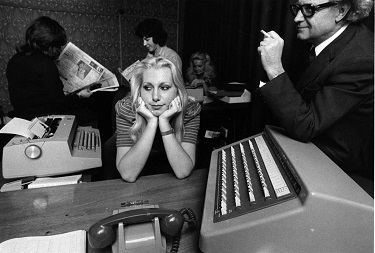 The advent of the Internet gave rise to third party processors to facilitate the sending of money online. Known as "electronic wallets", or eWallets, these accounts are linked directly to a savings account or checking account and money can be added or withdrawn with a click or tap. By using an eWallet, maintaining an online bankroll is as easy as peeling bills off a knot of cash at a real life craps table. Sadly, there are almost no eWallets who allow you to use their services to transfer funds to betting websites so you should just adopt a new method now.
There are numerous benefits to using eWallets but the most important one is that funds are available instantly, just like they are with credit cards or bank wire transfers. However, the transaction costs are much lower and fees are rarely imposed for deposits – although most places will charge a small amount for withdrawals. Electronic wallets carry money around the Internet safely and securely, and most importantly for gamblers: no personal information is transmitted to the operator.
Deposit with an eWallet at a U.S.A. Online Casino
Here are a few of the most popular third party processors and eWallets that are available across the world today. Please note that due to U.S. regulations not all of these processors accept American clients, however thanks to the Supreme Court decision of 2018 laws seem to be getting more relaxed. It has been predicted by industry experts that gamblers in the U.S.A. should be able to deposit at online casinos with electronic wallets by 2019 once the laws in each state have been updated.
There are dozens and dozens of eWallets available around the world today, with most focusing on specific countries in order to provide a high level of customer service. This also allows them to build strong relationships with local banks which makes executing financial transactions much easier and cheaper, which of course sees benefits trickle down to individual customers.
The third party providers below are three of the larger ones in the world today.
PayPal
In the United States the most familiar third party processor is PayPal, a company that was started in 1999 to provide software for handheld devices. A twenty-something South African entrepreneur named Elon Musk changed that direction to online payments and soon a host of competitors with names like Google Checkout, Pay Direct, Billpoint and BidPay were relegated to the dustbin of Internet dreams. Online auction behemoth eBay purchased PayPal for $1.5 billion and the electronic wallet has since outgrown its master.
All of this currently means nothing to Americans and Canadians who want to gamble online because depositing at an online casino with PayPal is not possible whatsoever. Customers in Europe and Asia and most of the 203 countries where the eWallet operates can however, enjoying the stellar reputation and 100% guarantee against unauthorized payments provided by PayPal to fund gambling activity.
NETeller
The lack of access to American and Canadian online gambling customers for PayPal may be an inconvenience but it was far worse for NETeller who used to process around 80% of all payments to online casinos in the United States market in 2006 when the American government cracked down on igambling. For starters, all money in U.S. accounts was frozen and founders John David Lefebvre and Stephen Eric Lawrence, both Canadian citizens, were arrested and charged with money laundering.
Lefebvre and Lawrence were not even involved in the business anymore. Lefebvre was known as a latter day hippie who backed environmental causes and played guitar while Lawrence was operating a charitable foundation in the Bahamas. The two reached a plea deal that involved a fine of more than $100 million in exchange for no jail time. Despite losing 85% of its business, NETeller survived and even after shunning lucrative markets as the United States, Canada, Hong Kong, and Israel the eWallet has rebuilt its position as a major third party processor in the 200+ countries in which it does business.
Skrill
This British eWallet launched in London in 2001 as a service of Moneybookers to email money for personal use. Skrill has aggressively pursued international money transfers and has cultivated a customer base of 36 million with more than 100 local payment options in 200 countries. Most of the European-based online casinos accept Skrill third party deposits and withdrawals are instantaneous. If a casino ever tells you that there is a waiting period to receive your funds, proceed with caution because there are likely to be other shady goings-on at that house.
Skrill has also teamed with MasterCard to offer pre-paid credit cards that can retrieve money from automated teller machines. All Skrill transactions are secured by the United Kingdom Electronic Money Regulations 2011. One of the 40 currencies that Skrill exchanges in the U.S. dollar, however Americans who sign up for an account can only pay for goods and services, and never use the method as an online casino deposit option.
Money Vouchers
Vouchers are also a method of third party processing where the conduit of money between gambler and online casino is a retail outlet and not a bank account. The voucher is a slip of paper imprinted with a PIN code that is accepted by online vendors and many casinos. The PIN code contains no personal information and no information is required to purchase the voucher so this is the most anonymous way to gamble online that has yet been devised. It is as fast and secure as the PIN code.
Vouchers are popular in Europe and the two biggest players are Paysafecard, a global player with 450,000 sales outlets, and Ukash, the dominant provider in the British market. Paysafecard uses a 16-digit PIN code and Ukash employs a 19-digit-PIN code. Vouchers are sold in pre-set denominations in amounts under $100. So to make larger deposits will require many vouchers. This and the lack of convenience are the main drawbacks of using a voucher; each voucher is for one-time use and withdrawals cannot be placed on a voucher.