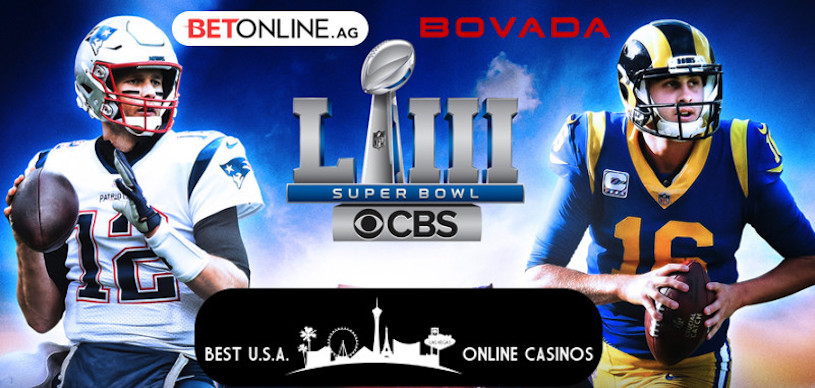 Well after a full week of breaking down everything needed to know about gambling on Super Bowl LIII, it's time to put everything in one easy-to-find directory. This is the biggest annual sporting event in the world and billions of dollars will be changing hands, so here's how to get in on the "fun".
Loyal readers already know every destination mentioned in this eMagazine comes fully recommended and is 100% trustworthy, however, certain ones are better depending on what's desired. For example, some people only care about padding bankrolls with free money, while others attempt to use particular banking methods, others still concerned with finding the largest odds for specific props. Therefore, here is a full directory, broken down into categories so information is easily found.
First up are guides on where to go if:
Next are explanations of what's going on off the field, such as:
Lastly, a series of articles breakdown where to find extra value for:
So there you have it – everything required to get down on Sunday's epic battle between New England and Los Angeles. It's been a great week of research and preparation and now it's time to lock in, fill the fridge, and sit back and enjoy the game. It's going to be a doozy.
***The 53rd Super Bowl is being played in Atlanta, Georgia on Sunday, February 3rd, 2019 and starts at 6:30pm EST, with coverage on CBS starting at 2pm.***